MBBS in China – Admission Procedure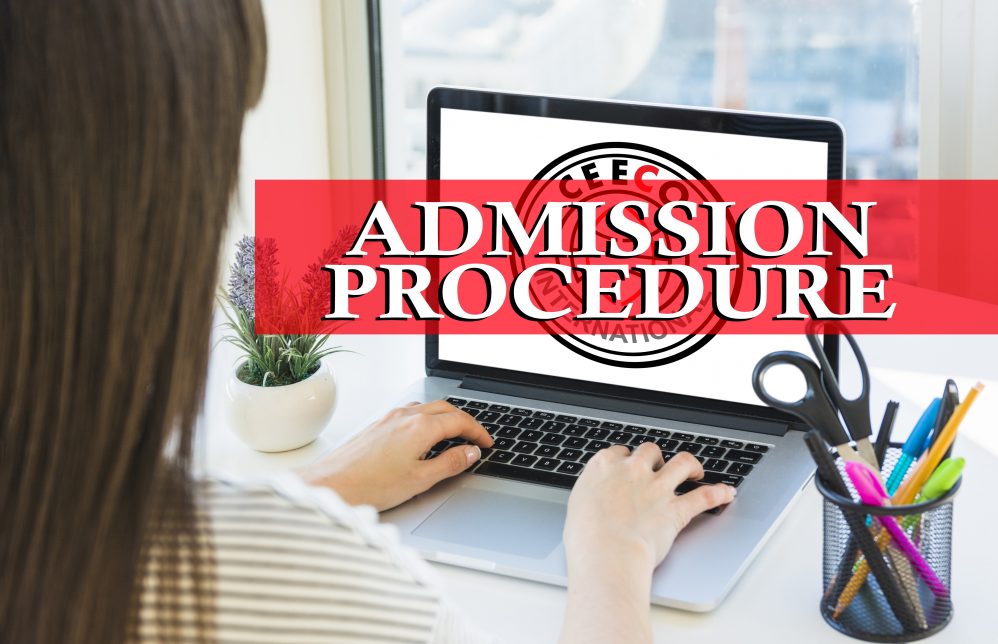 Do you have plans to Study MBBS in China ? The burgeoning cost of medical education in several countries has forced its student community to hunt for new options. Many Indian students are now preferring to study MBBS abroad and China appears to them as a favorable option. Chinese government has extensively focused on uplifting its educational system. Advanced infrastructure and availability of facilities are the key reasons that has magnetized the attention of aspirant students from all sections of Asia.
If you are planning to study MBBS in China, then get acquainted with the admission procedure. CEECO is counted amongst one of the prominent consultants because we assist student community in best possible manner. Our professional experts assist with every step for MBBS admission China. It is a misconception that numerous formalities and lengthy procedure has to be followed in case you are planning to take MBBS admission abroad. Your pocket will not experience financial burden because CEECO will suggest you with best alternatives. We have helped parents to secure educational loans. Every possible help is provided by CEECO to students if they are planning to study MBBS in China.
Just shortlist your options and download the application form from our website. We leave no stone unturned from our side. Your ambitious plan to study MBBS in China can come to reality. Follow and comply with the procedures as suggested on our website. A promising future is waiting for you. Don't miss this opportunity of imbibing quality education without exercising any significant burden on the pocket of your parents. CEECO is happy to assist in your MBBS admission abroad.
It is mandatory to comply with all formalities to ensure safety of students. Our coordinators are present at every step to guide and assist students in their new journey. We genuinely believe that every student is entitled to receive quality education and geographical boundaries should not impede this golden goal.
Step by step procedures of the admission process are listed below. This will give you a better understanding of the entire procedure. Ceeco will guide you with each of the procedures listed below :
Now a day's mostly youngster's choice is MBBS/Medical studies abroad. They prefer to do study MBBS abroad with the lowest fee. China is the best choice for MBBS. Indeed!! Procedure of MBBS admission abroad or MBBS admission in china is given below…
1. Student decides about which University the candidate wants to apply.
2. Download University application form from our website.
3. Send colour scanned copy of 10th, 11th, 12th certificates, NEET Score card, passport copy and passport size photograph along with University application to our mail id services@ceecointl.com or apply online through our website.
4. Pay the registration fees.
5. Get the scanned copy of admission letter from the University.
6. Await the JW202 (visa form) from the Ministry of Education in China.
7. Submit original Passport at Ceeco International Consultancy along with colour copy of signed admission letter , two photos and Physical examination record for processing China student visa. Refer to downloads page for the "Physical Examination Record" form.
8. Ceeco does the student visa stamped from Chinese embassy.
9. Ceeco informs the indicative travel date and books air-ticket.
10. All students attend the Ceeco Orientation Programme for Freshers along with the parents and get familiarize with all the procedures. (Refer to photos of previous Orientation Programmes in the gallery)
11. All students to the same University travel in a single group from the same airport along with the Ceeco co-ordinators.
12. Police registration at local police station upon the students arrival.
13. University Registration after arrival in China with admission letter, passport copy and passport size photos.
14. Hostel room registration.
15. Health check up from the China Inspection and Quarantine.
16. Opening local bank account in student name in China.
17. Transferring the University fees in the student's personal bank account and payment of the fees to the University
18. Payment of insurance fees.
19. Classes begin !!!