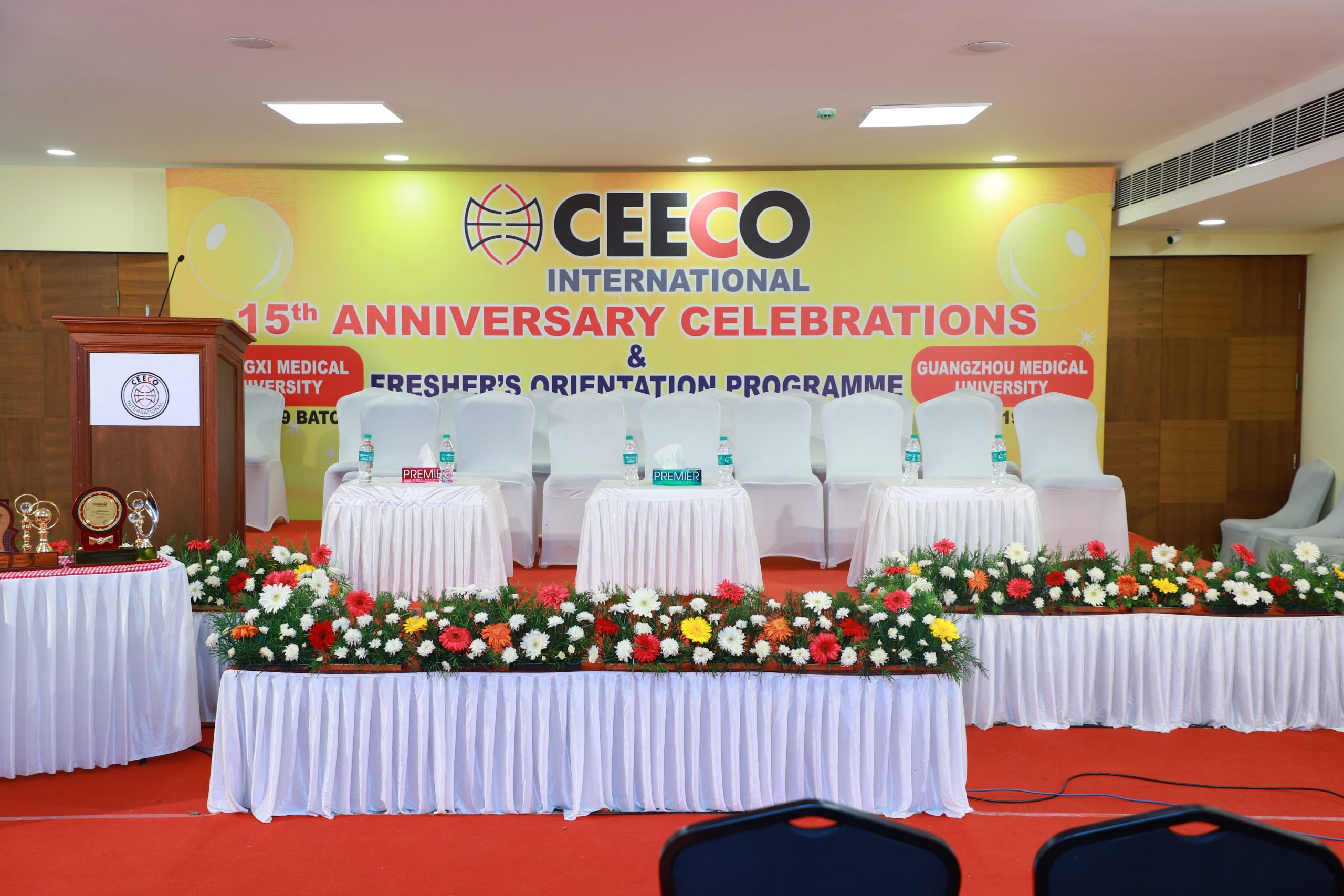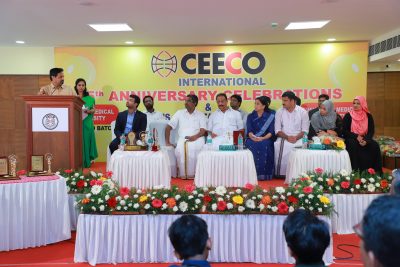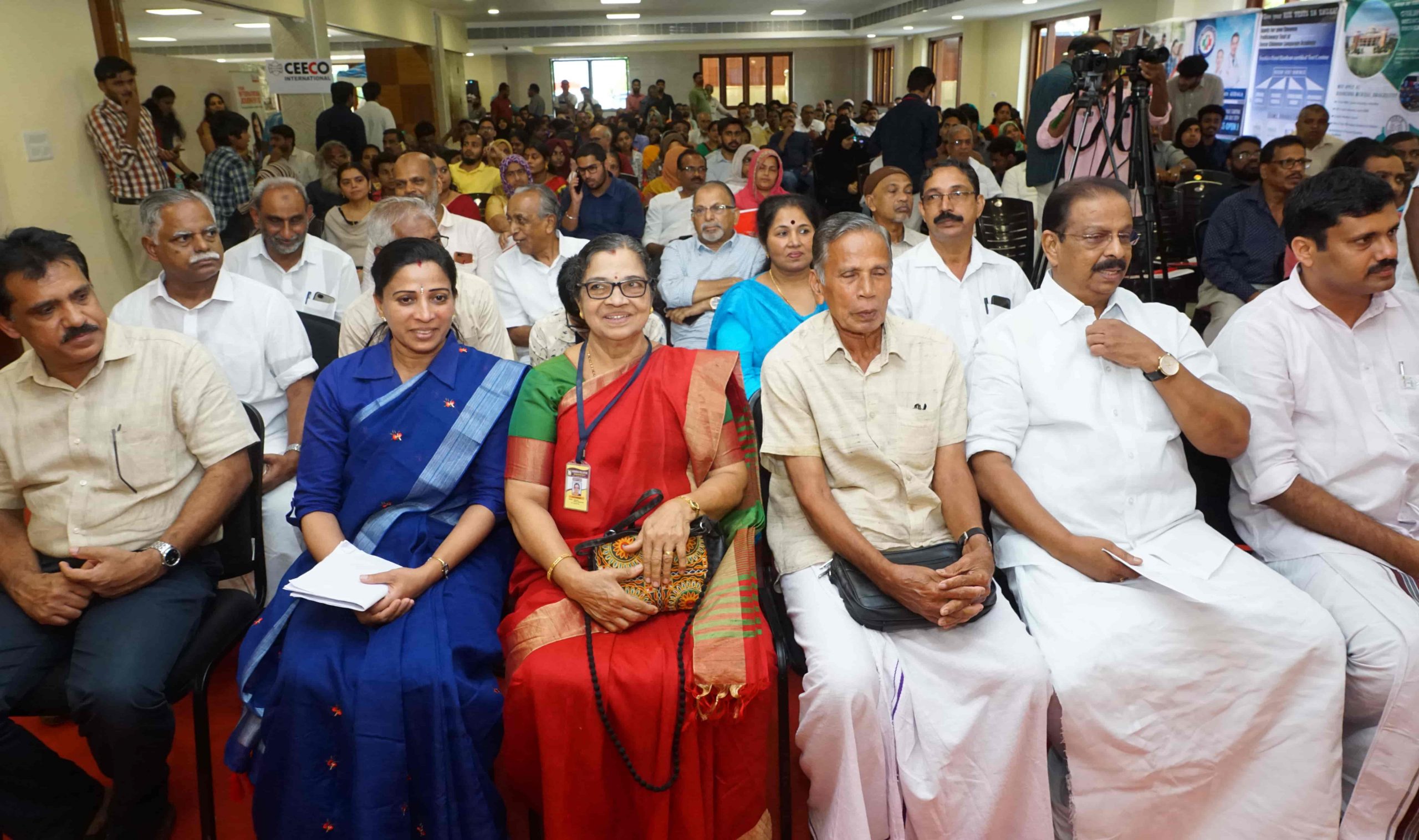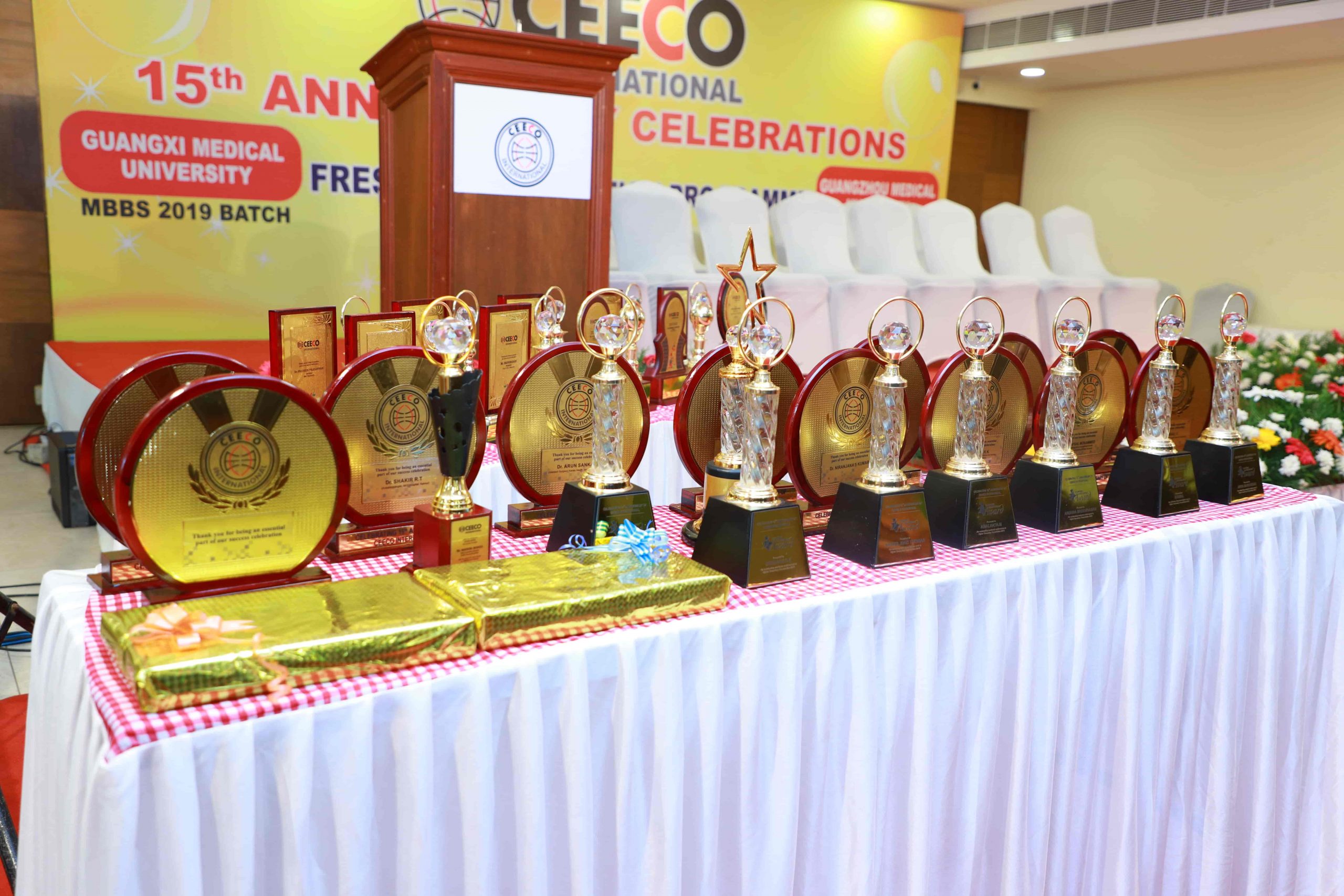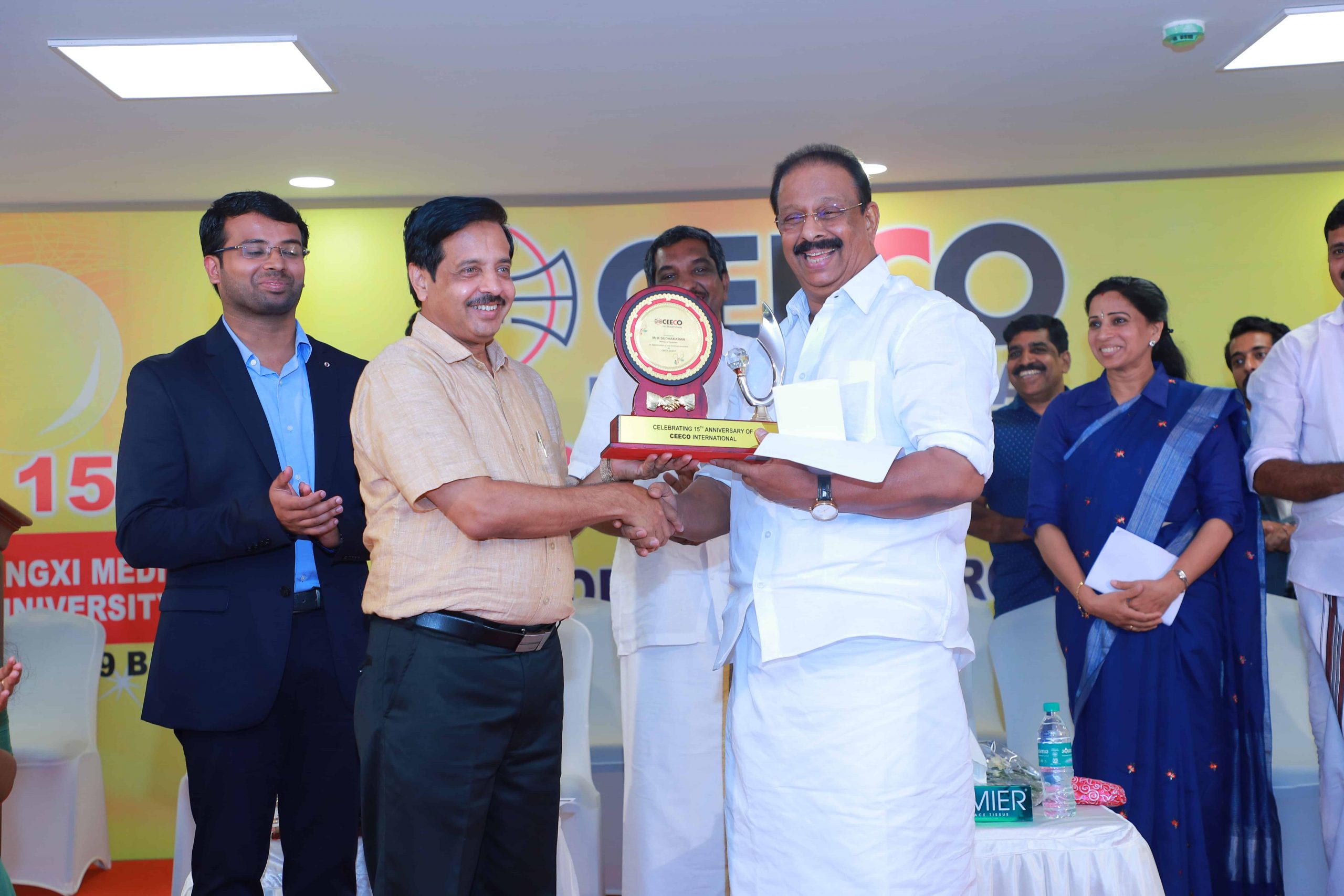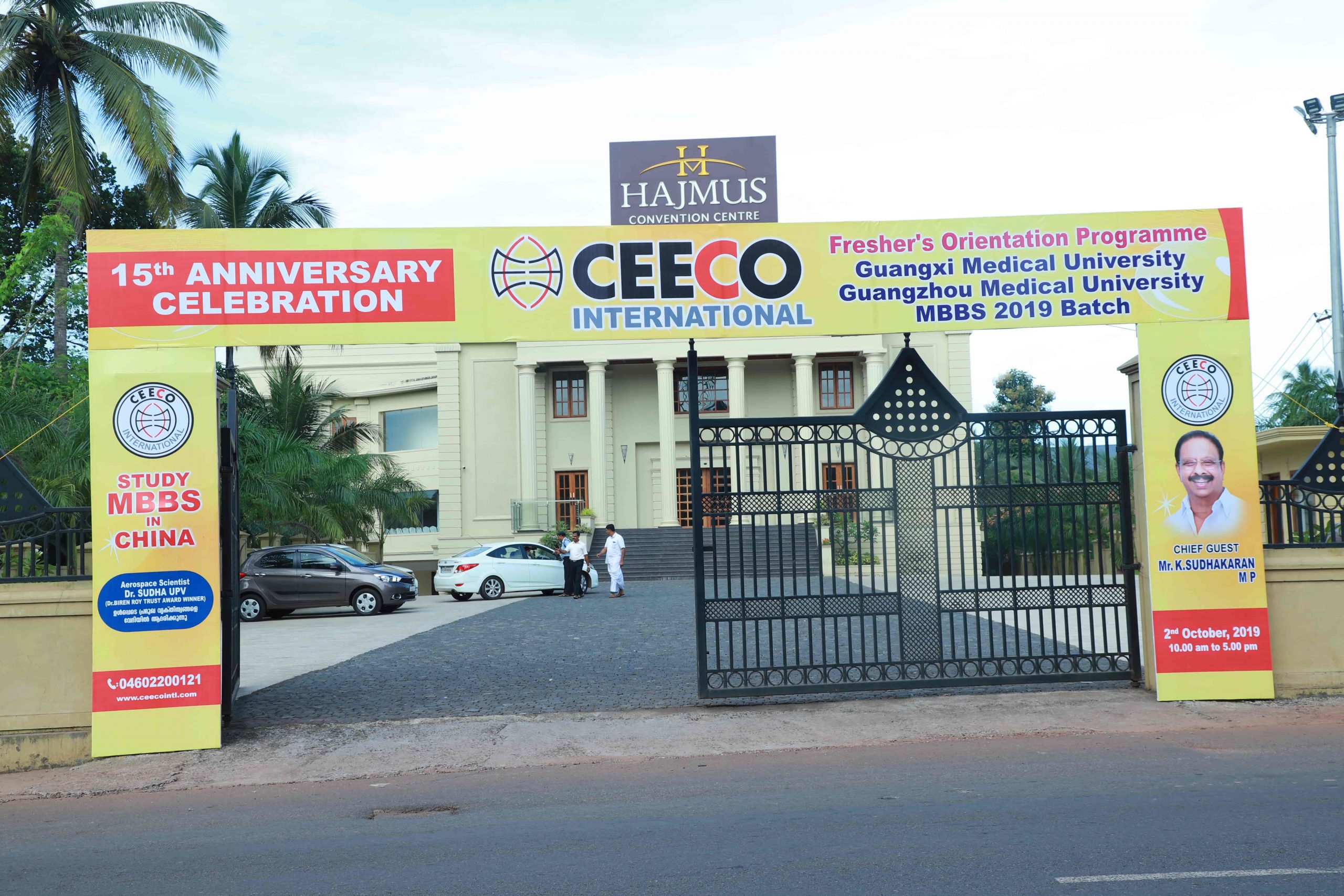 CEECO International, one of the leading Education Consultancy has successfully completed its 15 years of fabulous journey. This proud moment of our company was celebrated grandly on 2nd of October 2019. The company which was started under the guidance of its Chief Executive Officer (CEO) who is an active Businessman with the key focus on overseas Education, Mr.ABDUL KHADER and is supported by Dr.JAZEER ABDUL KHADER, the Director of the company, is now well known for its transparency in the services and the procedures. The success of the Company was celebrated with lot of enthusiasm and great energy. The 15th anniversary celebration was further followed by fresher's orientation programme for Guangxi Medical University and Guangzhou Medical University 2019 batch. The programme was inaugurated by Shri K Sudhakaran (Member of Parliament). The welcome introduction speech was given by Sri.Abdul Khader C, CEO of CEECO International. The motivational speech was delivered by CM Vinayachandraan , who is a Poet, Literate, teacher and eminent speaker. The celebration had the gracious presence of Sri Rijil Makkutty ( president youth congress,Kannur Lokhsabha Mandalam), Sri Mahmood Allamkulam (Chairman, Taliparamba Muncipality) ,Dr. Shakir Mohammed ( Medical Officer, PHC, Chengalayi).
The fresher's orientation program had all the information and the procedure on what the student have to carry when they travel, how is the travel of the students arranged, when is the travel date fixed and many such essential information. This program also aims in introducing the students to other students who have taken admission in the same University and this creates the comfort zone for all the students before flying abroad. The orientation presentation was given by Dr. Jazeer Abdul Khader, Director of Ceeco International, who have done both his Under-Graduation and Post-Graduation from China . Dr. Khaleel Ahammed, M.D of Arise Medical Academy, which one of the best FMGE Coaching Centre also delivered a speech explaining about the MCI screening test that every student has to undergo after graduating from abroad. Dr.Sudha UPV, Aerospace scientist in Aeronautical Development Agency (DRDO) have been the essential part of CEECO's 15th anniversary celebration and she delivered a speech on her experience in Chandrayan project and motivated the students to face all the challenges in life to be the best in what they do . On this special day,CEECO also presented awards to those students who scored highest marks in their 12th to motivated them to continue with the same spirit throughout and encouraged other students to work hard for the good results. Not only the students with good marks were appreciated but the students who explored their talents during the function were also given the appreciation award.
CEECO International concluded its function with a very positive vibe among all the students and parents who were the essential part of the function.