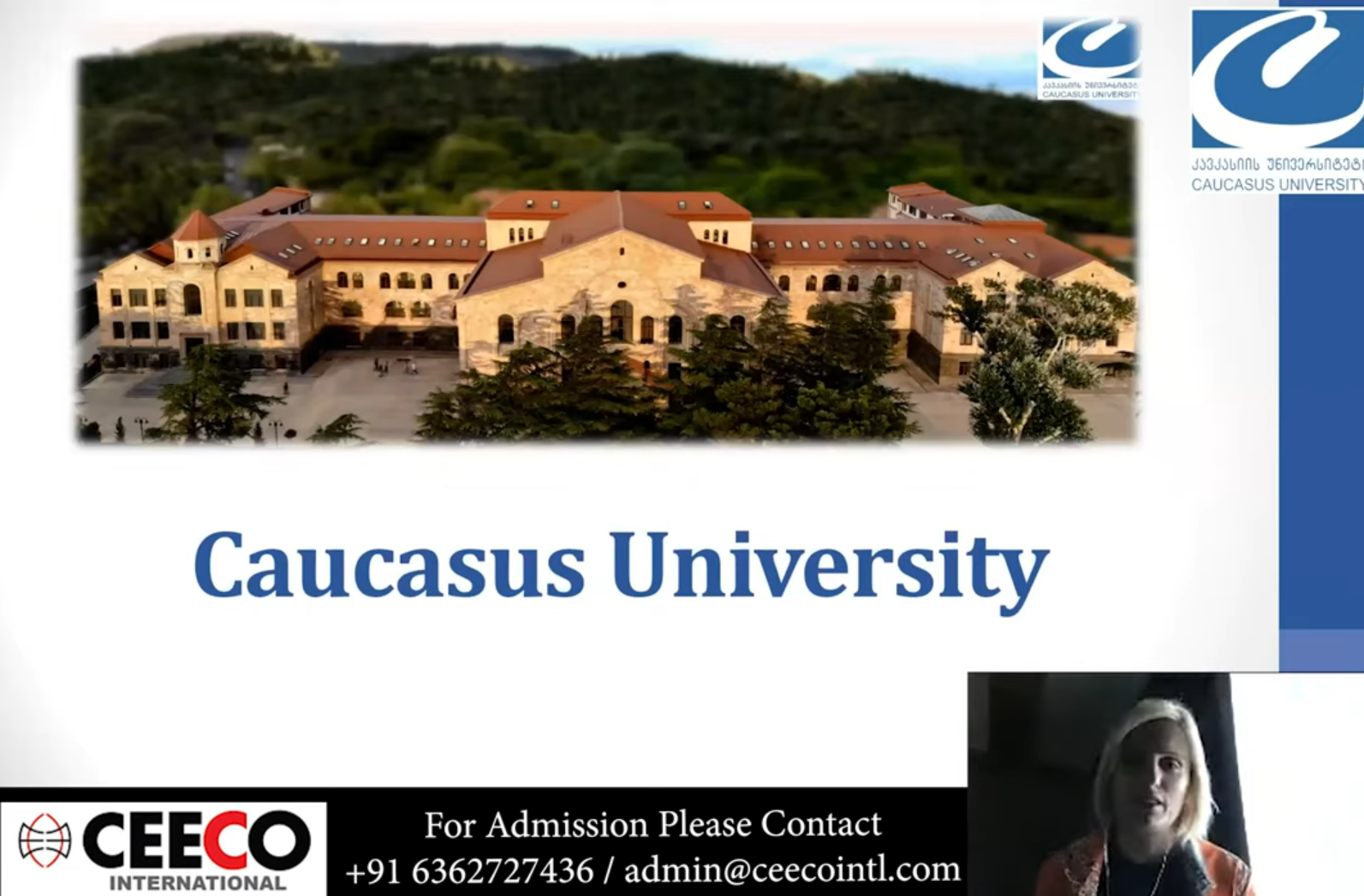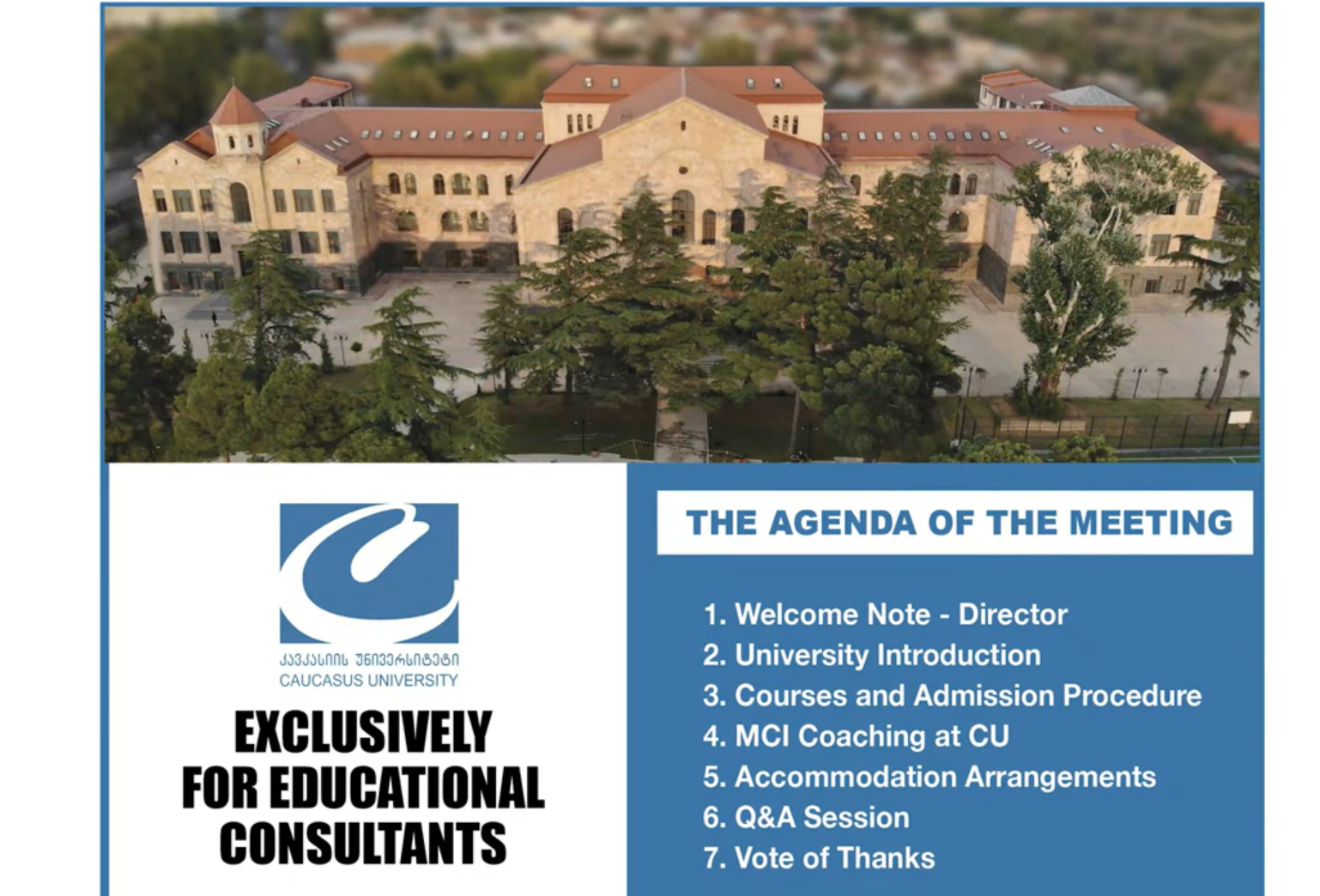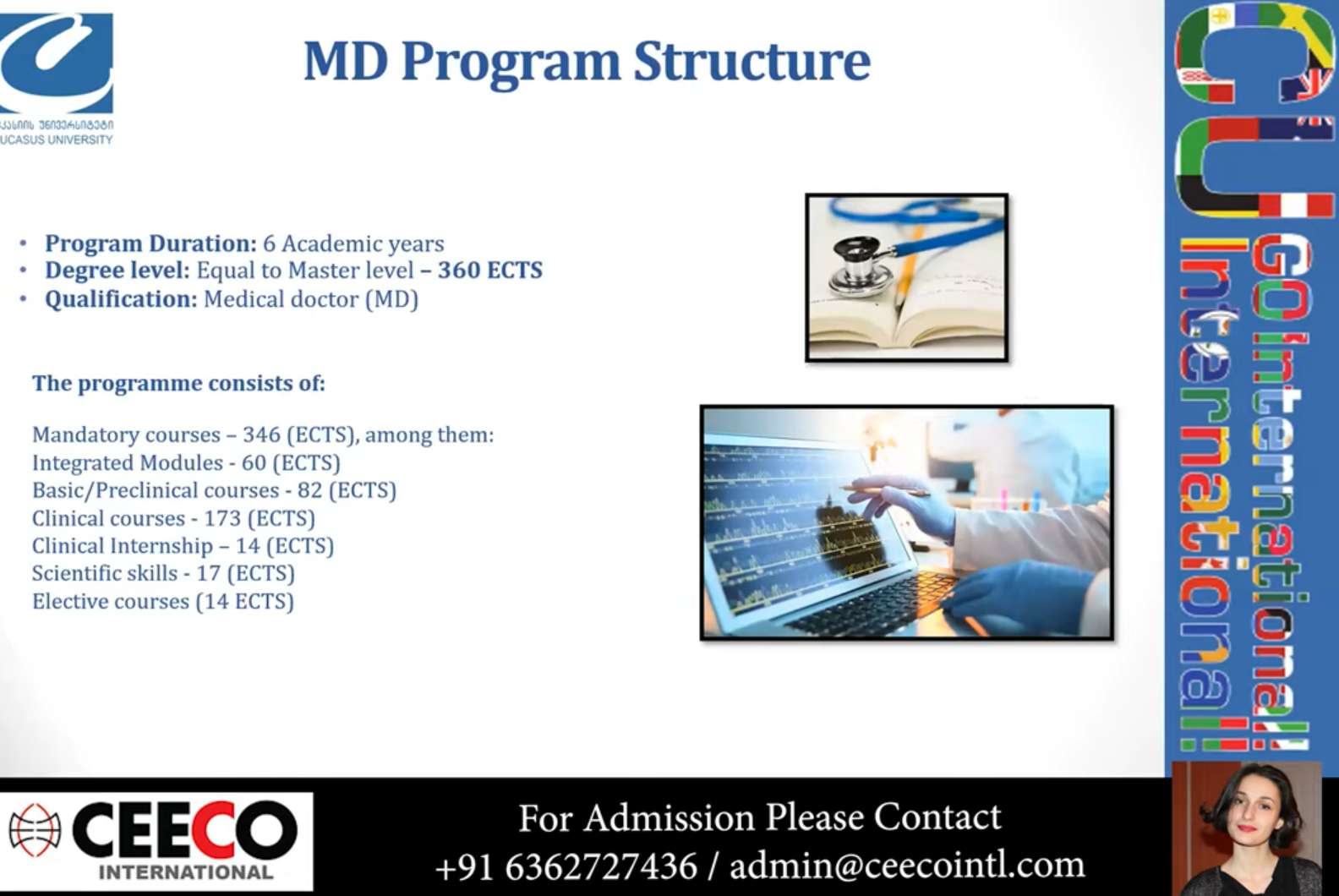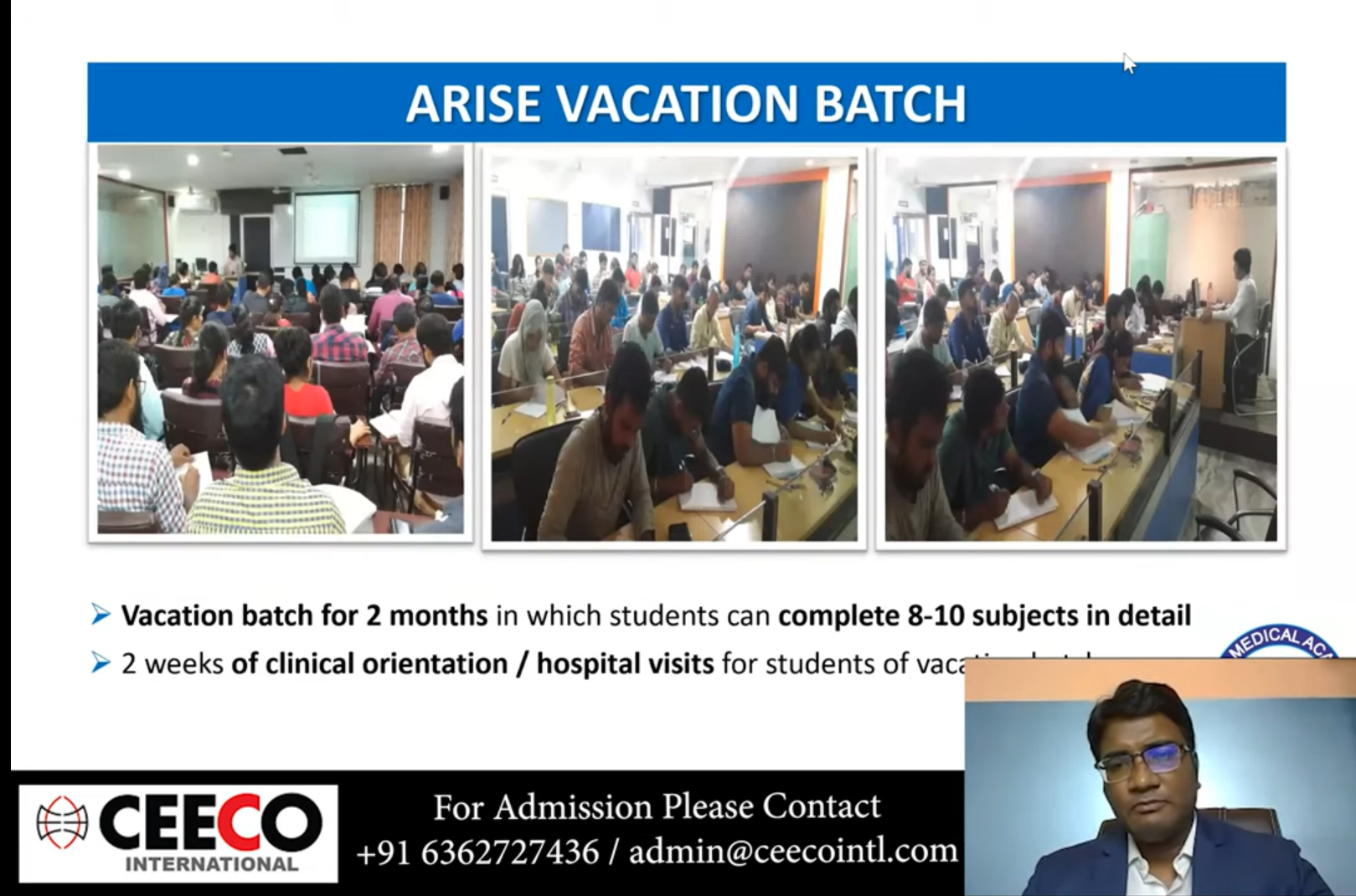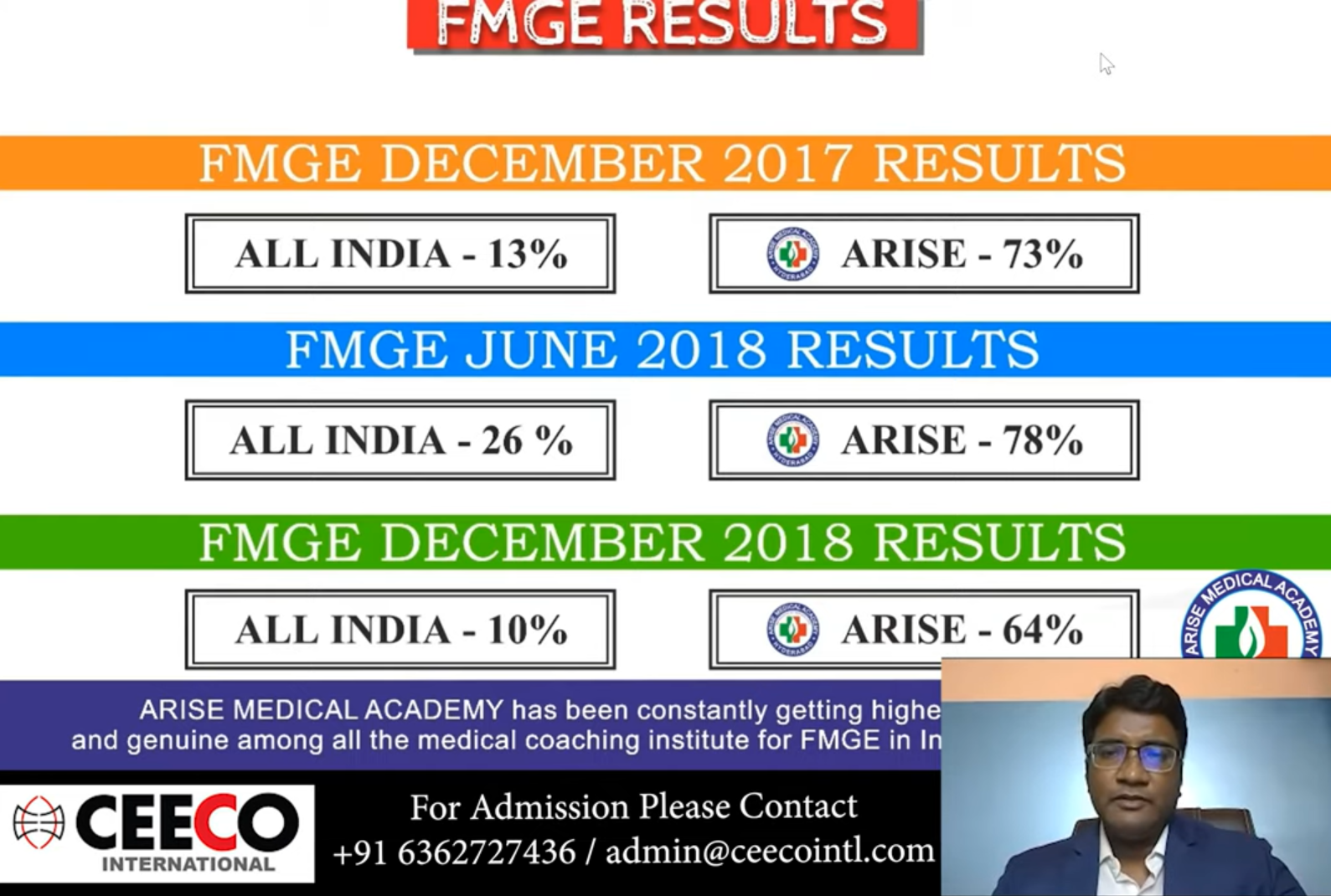 CEECO International, on 07th of August conducted a ZOOM Webinar exclusively for all the Educational Advisors throughout India. The University officials, amid their busy schedule, pulled out the time and joined the E-Meeting for training educational advisors pan-India.
Miss MEERA, the Admissions Head of CEECO International was the host of the entire session and introduced the Panelist of the Meeting to all the participants.
Miss Meera invited Dr.JAZEER ABDUL KHADER, the Director of CEECO International who initiated the meeting by a welcome note. Dr.Jazeer gave a brief Introduction about the University and the panelists of the meeting. The agenda of the meeting was briefly stated by him and the session was then handed over to the University Officials who walked all the participants through their presentation.
Miss IRENA MELUA, the Head of International Relations gave a detailed introduction on CAUCASUS UNIVERSITY. She enlightened all our participants about the University and walked through her presentation.
The session was then taken over by Miss KETEVAN KARBAIA, the Admission Officer at Caucasus University. The Medical course offered in CU and the admission procedure was explained in detail. The meeting agenda was to educate our participants about the University and the course that is offered.
CEECO International heartily extends their gratitude to the University authorities on being a part of the meeting.
Furthermore, the session was handed over to the Director of ARISE Medical Academy, Dr.MOHD KHALEEL AHMED who then explained about the importance of MCI Coaching classes to all the Participants. Dr.Khaleel contributed his precious time for the session and gave a brief introduction on how they are planning to schedule the FMGE classes in the University campus.
Miss Meera educated the participants on Caucasus University's perpetual  communication with the Indian Universities for the further collaborations. She handed over the session to the director of Making Doctors Organization Mr.UMANG PATEL who played a very important role in introducing the Indian Universities to Caucasus University. He gave a brief introduction and provided with the information on the further collaborations of Caucasus University with Indian Universities..
Mr.SHAHID RASOOL, who runs the TCH Hostel in Tiblisi, took over the session from Mr.Umang Patel and explained about the accommodation facilities and the availability of Indian food in the hostel for the students.
The entire meeting went very smooth and the session was then proceeded to the discussion session where the participants raised their queries regarding the University, Medical Course, Admission procedure, Hospitals, Internships, Hostel facilities, MCI Classes and many more which were addressed by Dr.Jazeer and the University officials.
The session was concluded with the Vote of Thanks by the Assistant Manager of CEECO International Mr.Haridasan.
Click on the link below to view the recorded presentation 
University Introduction by Miss IRENA MELUA : http://bit.ly/CU_Introduction
Course Introduction by Miss KETEVAN KARBAIA : http://bit.ly/CU_CourseIntroduction
MCI Classes Introduction by Dr.MOHD KHALEEL AHMED : http://bit.ly/MCI_Classes_CU