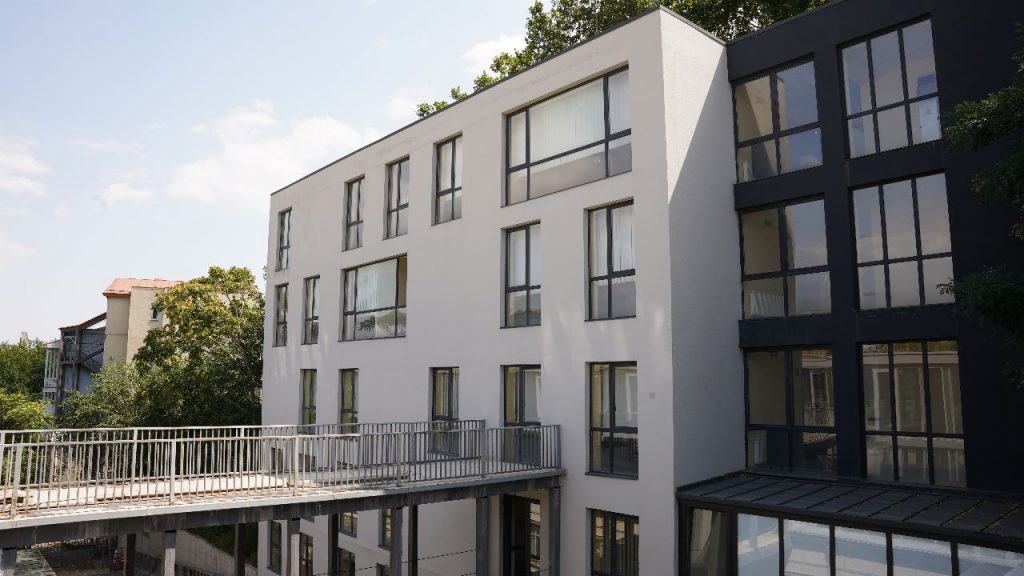 INTRODUCTION
As Ceeco International is the reliable partner in admission process of East West University in MD program it recommends medical aspirant to apply to East West University.

Affordable Fee Structure : East West University in Tbilisi, Georgia offers 6 years MD programme at just lowest fee budget of 4000 USD per year, where Scholarship of 1000 USD is given to meritorious Students , Hence East West University is best University for Students with friendly budget.
Two Intake – Fall/ September Intake & Spring/March Intake.
ECTS Credits: The Program comprises 360 ECTS, 60 ECTS per Year, 30 pers Semester.
The University accepts Transfer student on the bases of ECTS Credits of previous University.
Accreditation and Recognition: East West University holds accreditation and recognition from WHO, NMC, ECFMG, FAIMER, WFME . This ensures that the education provided at East West University meets international standards and is recognized globally.
Faculty and Infrastructure: East West University has a highly qualified and experienced faculty who are experts in their respective fields. The University also boasts state-of-the-art infrastructure and modern facilities, including well-equipped laboratories, libraries, and hospitals for practical training.
Career Opportunities: East West University has a strong network of collaborations and partnerships with leading hospitals, research institutions and healthcare organizations, providing ample opportunities for medical students to gain practical experience and enhance their career prospects.
Support Services: Ceeco's partnership with East West University ensures that students receive seamless support, including assistance with admission procedures, visa processing, accommodation arrangements, and other essential service and guidance.
Clinical Exposure : East West University provides earlyclinical explosure to the students and opportunity to practice in the top 3 Major hospitals in Georgia , i.e. Aleksandre Aladashvili Clinic which hold 130 years of History , Geo Hospitals with 22 Hospitals around Georgia, & Tbilisi Balneological Resort.
In summary, Ceeco recommends East West University to medical aspirant students due to its affordable fee structure , accreditation and recognition, quality faculty and infrastructure, career opportunities, and comprehensive support services.
ADMISSION PROCEDURE
1.The full set of documents of the applicants has to be submitted at CEECO International office.
2.The documents of the applicants are forwarded to East West University by CEECO.
3.After evaluation of submitted documents by East West University, English proficiency test will be conducted by the University. TheFile will be uploaded to Ministry of Education, Science, Culture and Sports of Georgia. The University issues the Pre-acceptance letter within a week.
4.The applicant's documents are then translated to Georgian Language and notarized by the University. The student has to pay 300 USD for the process, which is non-refundable.
5.According to Georgian Legislation, International applicants have to be approved by Ministry of Education, Science, Culture and Sports of Georgia. The submitted documents are evaluated by the East West University Student Registration Office within a week.
6.The translated and notarized supporting documents in Georgian Language is submitted to the National Center for Education and Quality Enhancement of Georgia Language under the Ministry of Education, Science, Culture and Sport of Georgia.
7.The Center and the MES review submitted applications within a month and approve students' enrolment without passing the Unified National Examinations in Georgia.
8.Based on the decision of the MES, East West University issues the Final Admission Letter.